50UC/UP Packaged Rooftop Units

Cooling Capacity 22-215 kW – Heating Capacity 24-229 kW
50/48 UC-(V) / UP-(V) 025-220
All In One Packaged Solutions
The 50/48 UC-(V)/UP-(V) new generation rooftops are completely redesigned and all models' efficiencies are over Ecodesign (EU2016/2281) requirements, which will be valid in Europe in 2021. According to Ecodesign regulation, seasonal efficiency should be over 3.00 and 3.53 in cooling (SEER) and 2.95 and 3.20 in heating (SCOP) for the years 2018 and 2021 respectively. The 50/48 UC-(V)/UP-(V) Carrier rooftops reach 2021 efficiency standards in seasonal efficiency, while all the models are A class in full load according to EN 14511-2018 standard.
13 different models between 25-220 kW: All Models A Class in Full Load (EER, COP)**
SMARTVUTM Touch Screen Coloured Human Machine Interface*
All Models Ecodesign 2021 Compliant in Seasonal Efficiency (SEER, SCOP)
High Efficient EC Plug Supply* and Return Fans
Thermodynamic and Rotary Energy Recovery Options
Unit Integrated High Efficient Condensing Gas Heater
Bottom, Top, Side Air Inlet-Outlet Availability
Inverter Compressor Single Circuit Units* (025, 035, 045, 055) Double Circuit Units (065, 075, 090, 105, 125, 140, 160, 190, 220)
30 mm Double Skin Panels*
Building Pressure Control
Other Products
Our "smart" and effective line of dehumidifiers. Available in 2 types, removes up to 20 liters of water per day.
VIEW PRODUCT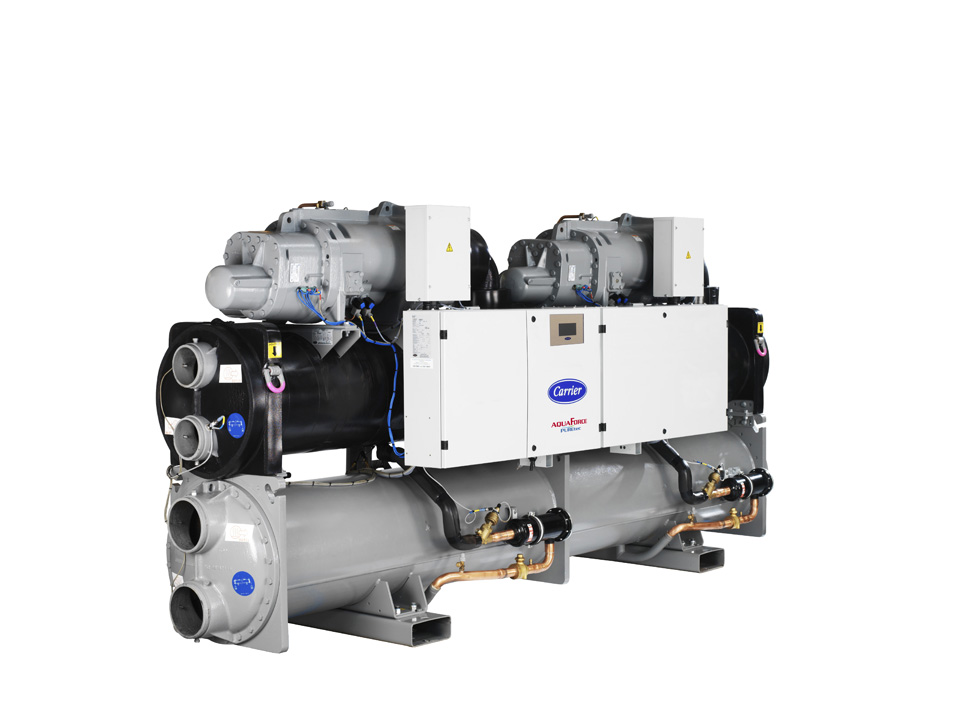 Top Energy Class Α+++ in both cooling and heating and 3 power options with Gear Operation (50%- 70%- 100%).
VIEW PRODUCT