Creating SOLUTIONS that matter for PEOPLE and OUR PLANET
Our VALUES
RESPECT
We treat others the way we want to be treated.
INTEGRITY
We put honesty, accountability and ethics first.
INCLUSION
We strive to create an environment where all feel included, regardless of our differences.
INNOVATION
We constantly seek to develop, improve and sustainably grow.
EXCELLENCE
We deliver on the merits of our products and services, with urgency and flawless execution.
Corporate Responsibility
ENVIRONMENT
OUR COMMITMENTS
We prioritize solutions that address the challenges presented by the megatrends of urbanization, climate change and the food needs of our growing global population. Throughout our global operations, we are minimizing our environmental footprint and making investments that improve society. We are proud of our progress and hold ourselves accountable to have a measurable impact in all our efforts.
SOCIAL IMPACT
OUR RESPONSIBILITY
Carrier is committed to make the world safer and more comfortable for generations to come. And as we innovate to solve for the planet's critical challenges, we remain focused on our responsibility to make a positive impact on society by empowering employees, enriching communities, and sustaining our environment.
GOVERNANCE
ETHICS AND COMPLIANCE
Our success relies on a system of core values that require us to hold ourselves accountable to the highest standards to ensure we earn our business based solely on our merits.
CORPORATE GOVERNANCE
Our corporate governance provides the framework for building a culture of integrity and ethical behavior everywhere we do business. Our Board of Directors and policies guide our actions and govern the relationships among employees and with our customers and communities. Read the Code of Ethics and Conduct, by visiting this link.
Represents the European activities of AHI CARRIER Fzc in South Eastern & Central Europe and has the distribution & after-sales services rights of Carrier, Toshiba and Totaline HVAC brands of Carrier Corporation.
AHI CARRIER EUROPE consists a region of 15 countries with Headquarters in Athens and affiliated offices in Sofia, Bucharest, Vienna, Prague and Budapest.
Greece: ΑΗΙ Carrier S.E. Europe Single Member S.A.
Austria: AHI Carrier GmbH
Bulgaria: AHI Carrier HVAC Bulgaria EOOD
Czech Republic: AHI Carrier CZ S.R.O.
Romania: AHI Carrier România SRL
Hungary: AHI Carrier Hungary HVAC LTD
Distribution Countries Greece • Austria • Bulgaria • Czech Republic • Romania • Albania • Bosnia & Herzegovina • Croatia • Cyprus • Hungary • N. Macedonia • Montenegro • Serbia • Slovakia • Slovenia

HQ AHI Carrier S.E., Athens

Branch office AHI Carrier S.E., Thessaloniki

BG Office AHI Carrier HVAC Bulgaria EOOD, Sofia

RO Office AHI Carrier Romania SRL, Bucharest

CZ Office AHI Carrier CZ s.r.o., Prague

AU Office AHI Carrier Gmbh, Vienna

HU Office AHI Carrier Hungary HVAC LTD, Budapest
CARRIER

TOSHIBA

TOSHIBA & CARRIER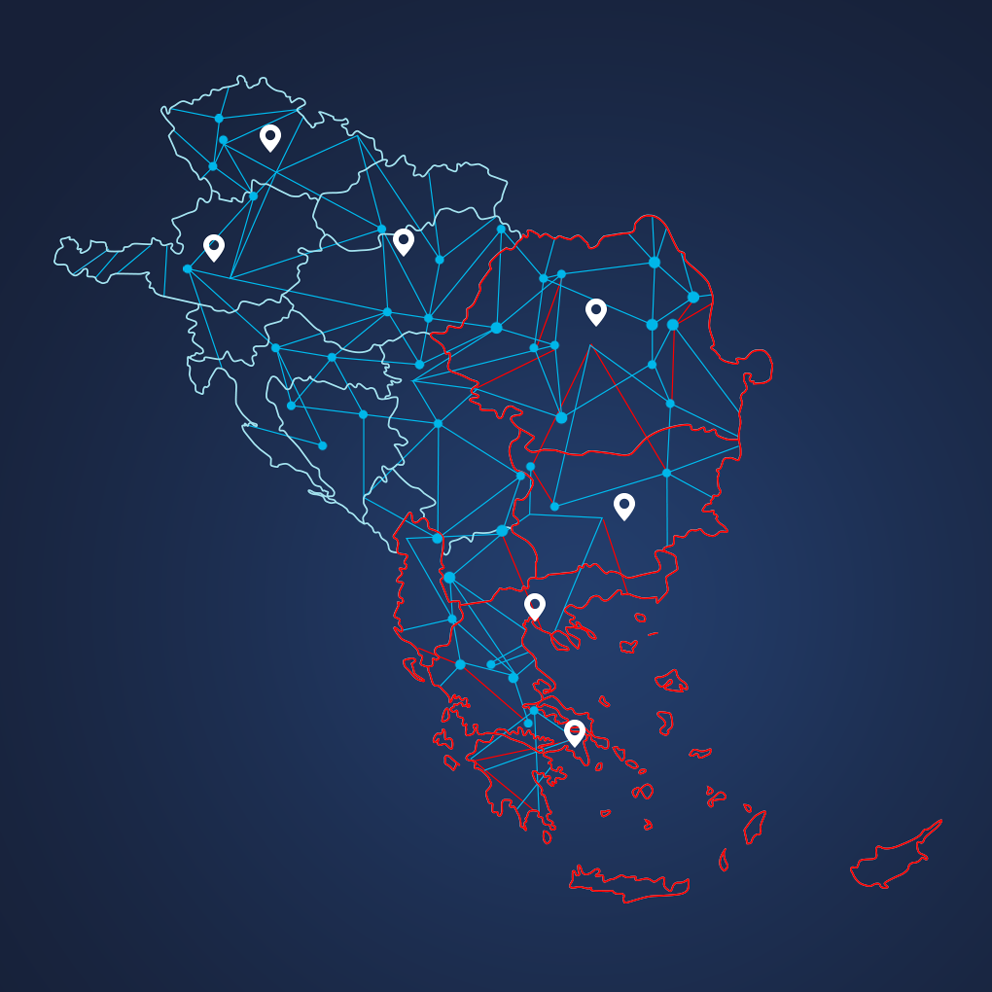 COMPANY PROFILE
Browse and see in detail the full corporate presentation of AHI CARRIER.