42QZY Console R32 3D INVERTER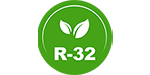 The DC Inverter R32 floor console has many features, such as: Auto restart, Active clean, Turbo, ECO, Sleep, Timer, WiFi Ready, 8oC heating, Swing, Follow me, Refrigerant leak detection.
Active Clean Technology
3D DC Inverter
ECO Mode
Eurovent Certified
Chiller leakage detection system
In case of cooling fluid leakage, the unit automatically detects the leak and shuts operation down while at the same it alerts you with the corresponding malfunction code on the indoor unit screen.
Active Clean Technology
Washes away dust, mold, and grease that may cause odors when attached to the heat exchanger.
Turbo Mode
Turbo function will be helpful to cool or heat your room quickly and effectively.
Sleep Mode
This mode saves energy and improves night time comfort. The set temperature will increase by 1°C per hour in cooling mode or decrease by 1°C per hour in heating mode, for the first 2 hours of operation. Thereafter the unit will retain the new temperature for 5 hours after which it will switch off automatically!
Automatic Restart
After a potential power failure, the unit will automatically restart, keeping all previous settings.
3D DC Inverter
The indoor unit is equipped with a DC inverter fan motor. The outdoor unit is also equipped with DC inverter technology compressor and fan motor. With 3 DC inverter motors the unit achieves maximum performance and energy efficiency.
ECΟ Mode
By activating this mode, the unit can consume up to 60% less energy, comparing to the normal mode. The unit automatically adjusts the fan speed and the compressor's rotation providing you the same level of comfort but with the minimum energy consumption.
Follow Me Mode
A temperature sensor built in the remote controller will sense its surrounding temperature. The unit can adjust room temperature more accurately to the area you place the remote controller, to give you greater comfort.
8°C Heating
You can activate this function through the remote control, so that the air-condition automatically starts heating mode when it detects temperature at 8°C in winter. This can help avoid any potential damage at your residence's structure and electrical appliances due to low temperatures, when the house is not occupied for a long period of time.
Timer
Allows you to start the unit at a preset time in the desired cooling or heating mode.
Eurovent certified
Eurovent's certification ensures that all technical characteristics labeled on a product by its' manufacturer are true.
Note
The manufacturer reserves the right to change the characteristics of the products, the elements and the images, without prior notice.
SYSTEM
Console12Κ
Console 18Κ
Cooling capacity kW
3.74(0.77~4.25)
4.96 (2.64~5.57)
Heating capacity kW
4.05(0.46~4.70)
5.20(2.20~6.30)
SEER/SCOP(average)/SCOP(warmer) W/W
7.7/4.2/5.7
7.1/4.2/5.1
Energy label
A++ / A+/ A+++
A++ / A+ / A++
Yearly energy consumption kWh
170/867/786
245/1400/1373
EER/COP W/W
3.7/4.09
3.35/3.59
Standard current (cooling) A
4,50
6,7
Standard input (cooling) W
1010
1480
Standard current (heating) A
4,70
6,4
Standard input (heating) W
990
1450
OUTDOOR UNIT
38QUS012D8S-1
38QUS018D8S-1
Temp range cooling ℃
-15~50
-15~50
Temp range heating ℃
-15~24
-15~24
Voltage/Hz/Ph
220~240V / 50Hz / 1Ph
220~240V / 50Hz / 1Ph
Refrigerant amount (R32) kg/TCO2
0.72/0.486
1.15/0.776
Sound power level dB(A)
62
65
Sound pressure level dB(A)
54
59
Airflow m3/h
2200
2100
Dimensions (W×D×H) mm
765x303x555
805x330x554
INDOOR UNIT
42QZY012D8S
42QZY018D8S
Indoor fan motor input W
64
64
Sound power level dB(A)
54
55
Sound pressure level (high/med/low) dB(A)
37/34/27
41.0/38.0/32.0
Air flow (high/med/low) m3/h
650/580/490
780/690/600
Dimensions (W×D×H)
794x206x621
794x206x621
Other Products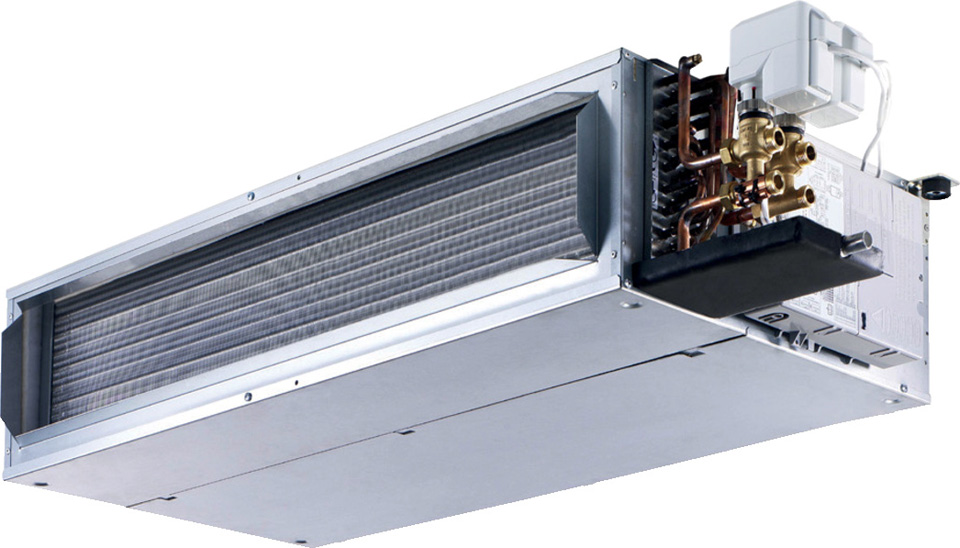 Nominal cooling capacities from 0,6 to 12 kW and heating from 0,8 to 17 kW
VIEW PRODUCT