The 7th generation of our VRF system is here!
The new XCT7, Variable (X) Comfort Technology, is the 7th generation of our VRF system that proudly represents Carrier's world leading innovation, technology and unyielding commitment to energy saving.
ULTIMATE RELIABILITY
Reliability is at the heart of XCT7 conception which brings customers a total peace of mind.
EHCANCED SYSTEM PERFORMANCE
The enhanced system efficiency relies on the combination of the following advanced features:
Improved refrigerant distribution balance thanks to the centrifugal oil separator
Smooth supply of lubricant with 10-stage oil return technology which protects the compressor and the system
HIGH-EFFICIENCY
Carrier VRF achieves high-efficiency in cooling and heating by utilizing:
High-efficient DC fan
Advanced DC compressor
LARGE OPERATING RANGE
XCT7 units deliver comfort solutions for any indoor space, anytime of the year.
EASY INSTALLATION
By design, Carrier VRF systems are user-friendly, providing easy installation and maintenance.
Easy to open the front panel
Easy access to the internal system components
Branching kit designed to fit your requirements
One button trial operation:
– Saves 10% of test operation time – Tests all units in one go
INCREDIBLE FLEXIBILITY
XCT7 units provide flexibility to accommodate almost any building requirement.
Compact solution, perfect for limited space applications
Up to 110 Pa of the external static pressure available
Easily serves high-rise buildings up to 110m
Flexible piping layout
WIDE RANGE OF OPTIONS
XCT7 units have been designed to satisfy your needs. No matter the building, application or project specifications, Carrier has a VRF solution for you.
Single module from 4 to 26 HP
4 modules combination, up to 104 HP
IDU solutions for every scenario
Up to 64 indoor units per outdoor system
User friendly controller solutions
Other Products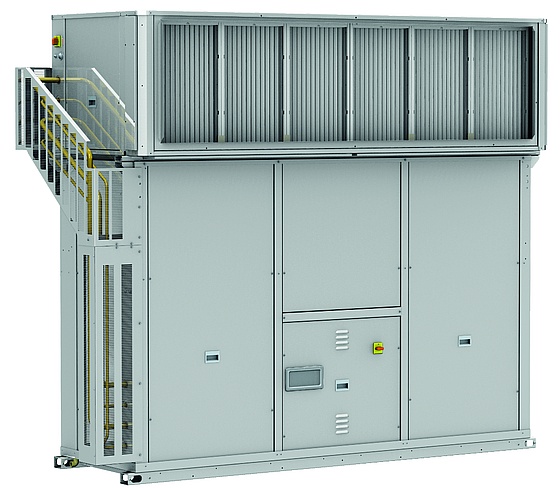 Air to air compact units with vertical construction for indoor use only.
VIEW PRODUCT
30RB/30RBP 170R-950R: Nominal cooling capacity 170-940 kW
30RQ/30RQP 165R-1040R: Heating capacity 170-940 kW & Cooling capacity 160-1040 kW
VIEW PRODUCT