Welcome to the new era
Carrier was the first to introduce the R-1234ze HFO with ultra-low GWP in screw chillers, as far back as early 2016.
Today, we choose R-32 refrigerant to replace R-410A refrigerant in our Scroll liquid chillers and heat pumps, reducing the carbon footprint of AquaSnap® range by 77%. This is the result of a much lower GWP and a significant reduction in the system's cooling charge.
R-32 is also the right choice economically, reducing the locally imposed tax burden on HFCs based on the CO2 impact.
LOW GWP
UP TO 77% LESS CO2
EQUIVALENT THAN R-410A
UP TO 10% MORE
ENERGY EFFICIENT
USER FRIENDLY
SAFE
MEET THE NEW
WITH R32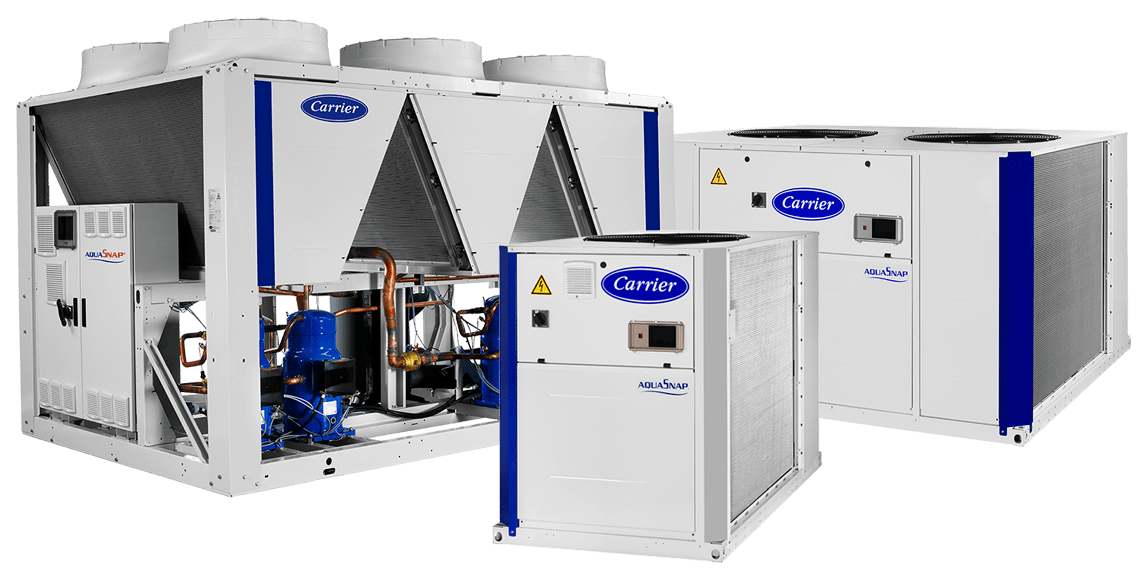 EXTREMELY HIGH EFFICIENCY
**SEER up to 5,33
***SCOP up to 3,77
---
WIDE COOLING CAPACITY RANGE
*UP TO 950 KW
---
WIDE OPERATING MAP
-20°C to 52°C AMBIENT
-8°C to 20°C WATER/BRINE
*In accordance with standard EN14511-3:2013.
**In accordance with Ecodesign regulation: (EU) No 2016/2281 for Comfort application
***In accordance with Ecodesign Regulation (EU) No. 813/2013 for heating application
EXTENSIVE SCOPE OF APPLICATION
GREEN BUILDING
(WITH LEED® POINTS)
HOSPITAL
HOTEL
MULTI-RESIDENTIAL
Interested in learning more?
DISCOVER THE NEW
WITH R32 RANGE
30RB_R/RQ_R
Heating and Cooling capacity from 40 to 160kW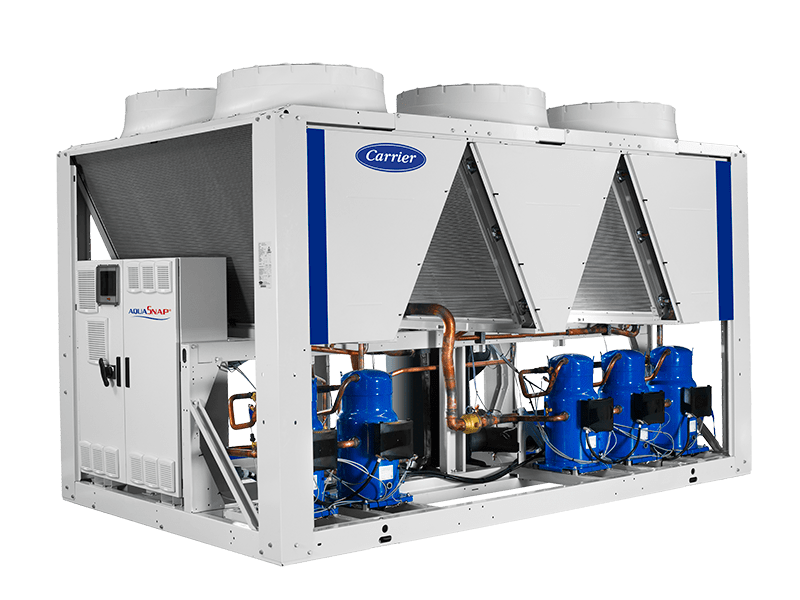 30RB_R/30RBP_R
Rated cooling capacity 170-940 Kw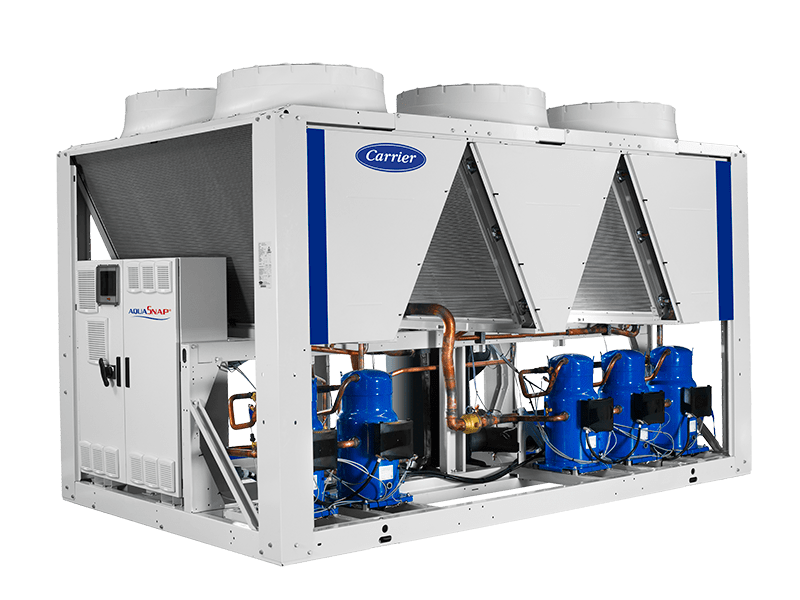 30RQ_R/30RQP_R
Heating capacity 170-530 kWCooling capacity 160-500 kW
R32 OPTIMIZED COMPRESSORS
NEW PLATE HEAT EXCHANGER
2 REFRIGERANT CIRCUITS > 120kW
NEW Flying Bird™ FANS
OPTIMIZED HEAT EXCHANGERS
HYDRALULIC MODULE
NEW SmartVu™ TOUCH SCREEN
Real time energy consumption measurement (kWh)
Cooling energy output measurement (kWh)
Instantaneous and average energy Efficiency Ratio under Real operating conditions
Discover all new characteristics of Aquasnap with R32
Request a personal consultation
from our experts